PERMANENT AND TRADITIONAL MAKEUP ARTIST
Emmy nominated professional celebrity makeup artist for television, film, and print, with more than 25 years of professional experience. She is also currently working with Permanent Makeup (Micropigmentation), an extension of her artistic talents in image enhancement. Trained and Certified by the American Academy of Micropigmentation (AAM), accredited with the California State Board of Health, and Pain Control, Safety and Effectiveness certified by the AAM. She is also certified and trained by the Phoenix Society of Burn Survivors.
Ms. Paulmann, located in Sherman Oaks (Los Angeles), California, takes great pride in her work and is compassionate and gentle with all her clients. Her studio offers a comfortable, calm, and sanitary environment. The Permanent Makeup includes eyebrows, eyeliner, lip color and liner for both men and woman.
Permanent Makeup works well for:
Scar cover, camouflage (for face and body), hair line enhancement, and post-surgical scaring.
Cancer patients before treatment, if possible, as it helps ease the emotional transition from the loss of facial hairs and brows due to chemotherapy/radiation treatments.
Those with disabilities, when makeup is difficult or impossible to apply such as vision impairment, Parkinson's disease, and arthritis.
People who what to save time with morning makeup.
Pre-surgical treatment for people with complicated or lengthy medical recoveries.
Skin sensitivities or allergies to traditional makeup.
Athletes or physically active people who may sweat off traditional makeup (swimmers and sun lovers).
Those unable apply their own makeup satisfactory, such as difficult eyebrows or other uneven facial features.
Skin tones and hair color that change as we age; it softens those changes, wears down gradually, and does not change color like tattooing.
How long it lasts is different with each individual and is affected by where on the face or body it is implanted.
Permanent Makeup (Micropigmentation) must not be confused with Facial Tattooing, which will change color after time and cannot be easily altered or changed.
BY APPOINTMENT ONLY AND AVAILABLE WEEKENDS.
"It is a 'selective' art form of traditional tattooing."
This is a nonsurgical micro procedure known as "Micropigmentation." The organic pigment is used with no iron oxides in tattooing, as they are safer and more beneficial for implantation. The color is custom created during the consultation and then skillfully implanted into the dermal layer of the skin to simulate natural or well-defined makeup. Handheld single use disposable needles are used for sanitary purposes.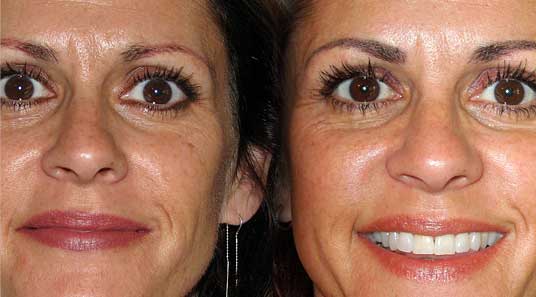 Dawn came to me for eyebrow color correction due to previous Tattooed eyebrows, which eventually left her eyebrows a bright orange (typically darker hairs usually turn BLUE OR GREEN!).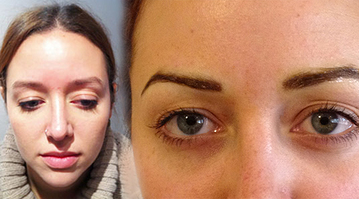 If Deb hadn't suggested that I could easily and conservatively alter the shape of my brow without thinning it out, I would never have thought to do so. I used to stuggle…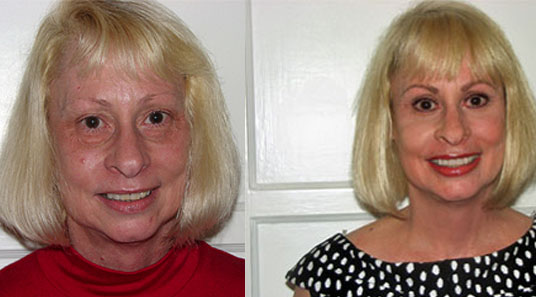 Deborah Paulmann changed my life for the better in so many ways. I am so happy I came to her for my permanent make-up. We live in a society where first…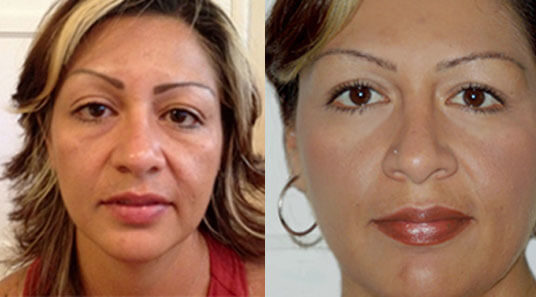 I had long thought about having my eyebrows tattooed, but was not happy with those that I had seen on some of my friends or family. I wasn't aware of…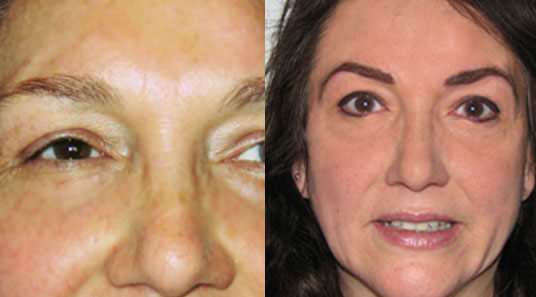 I have had several sessions with Deb, she is very professional. She has a great touch, and an amazing education in Makeup. I wanted to go heavier with…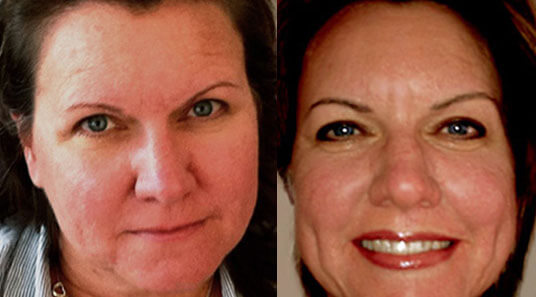 I'm continuously getting compliments on how pretty I look. I am excited that I have a full lip line and thicker eyebrows. I was never comfortable…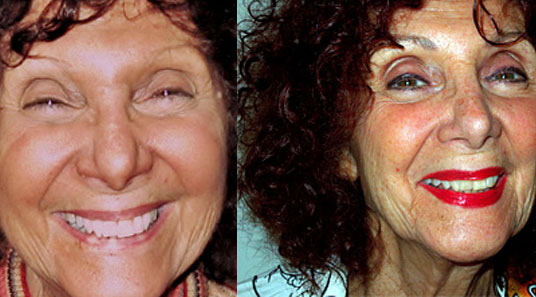 I feel so pretty!! Last year I put all my fears and apprehensions about Permanent Makeup aside–and went for it all! As a result, words fail me (and I have a lot of them)….
TRADITIONAL Makeup
"Professional makeup artist for over 25 years."
Currently Key Makeup Artist for "Conan" (TBS) at Warner Brothers Studios in Los Angeles, Deborah T. Paulmann has also worked with Conan O'Brien in New York: "Late Night with Conan O'Brien" and "The Tonight Show with Conan O'Brien" (both NBC) and as Supervisor of Makeup for NBC-TV NY. More than 25 years of makeup experience in film and television production including an Emmy nomination, "Saturday Night Live" (NBC), "As The World Turns" (CBS), "One Life To Live" (ABC). She is involved with all types of makeup for weddings, personal events, and High Definition TV. Conan's LATE NIGHT Show was the first to debut in Hi-Def on Network Television.
Because of her extensive professional life in Television and
Film, she is most educated and best equipped to accommodate
any environment of location, having a rare and intensive
understanding in lighting and cameras, and the differentials
regarding each specifically;allowing her to determine the
best makeup techniques for your personal needs and
desires. She is also a great and patient teacher.
To Deborah you should have ONLY professional makeup for
your wedding, your special or important event or professional
business photos or videos as you will be looking at these for
years to come-that being said, after spending a lot of money on
this event do not spoil the most important and end result in the
actual makeup (and "makeup) of the photo itself! You want the
very best result and should have it! Deborah is very passionate
about her work whatever the project or event is and it shows in
the beautiful quality of her work.
Contact
Deborah T. Paulmann
Email: deborah@deborahtpaulmann.com
Phone: 310-893-7045
13455 Cumpston St, Los Angeles, CA 91401
Conveniently Located in Sherman Oaks, Los Angeles, California