Permanent Makeup
"It is a 'selective' art form of traditional tattooing."
ABOUT
DEBORAH T.
PAULMANN
Emmy nominated professional celebrity makeup artist for television, film, and print, with more than 25 years of professional experience.
SCHEDULE
APPOINTMENT
Deborah T. Paulmann is Trained and Certified by the American Academy of Micropigmentation (AAM), accredited with the California State Board of Health, and Pain Control, Safety and Effectiveness certified by the AAM.
BEFORE AND AFTER
Permanent Makeup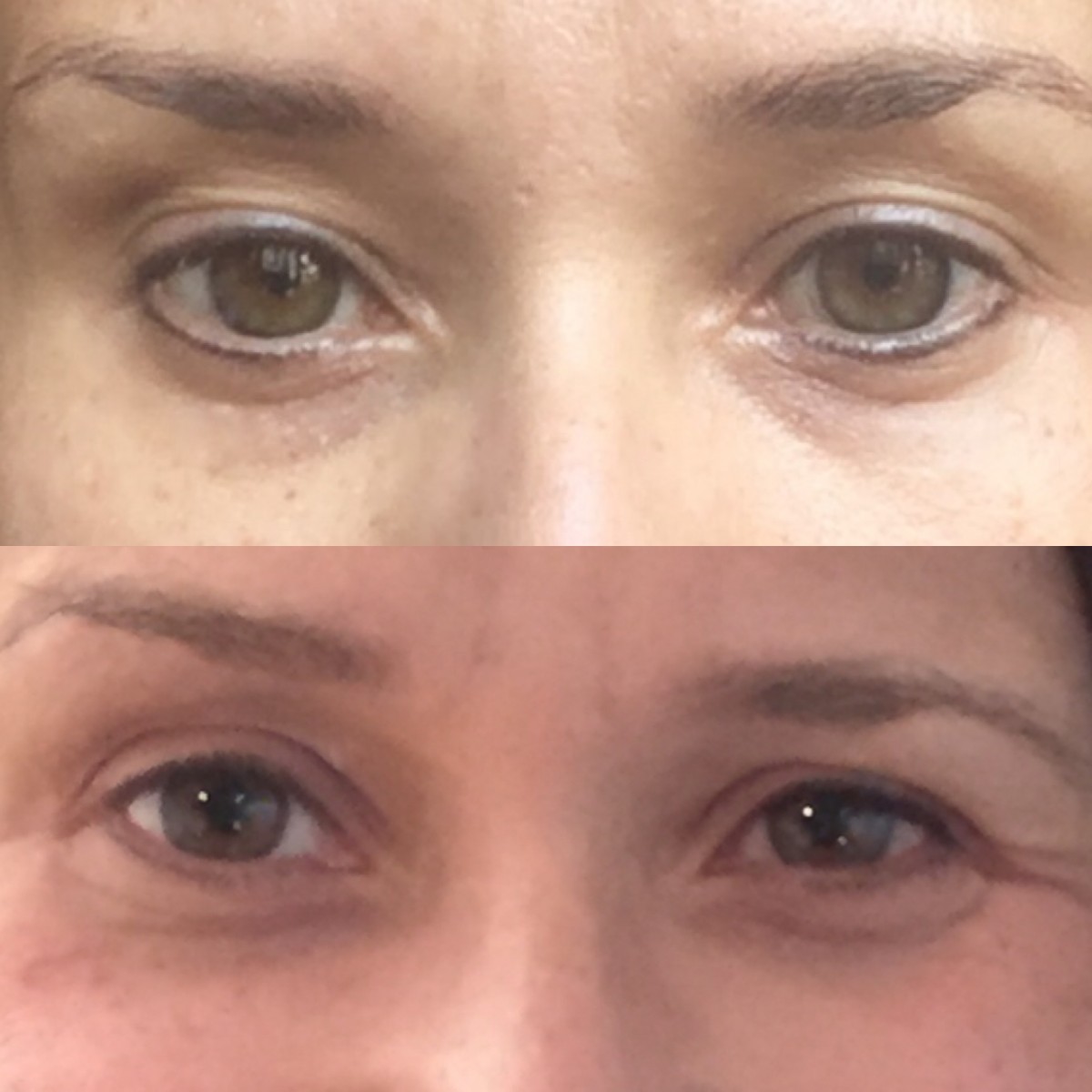 I was interested in getting Permanent Eyeliner and did a lot of research online to find someone who could do very subtle work. I wanted it to look natural, rather than heavily made up and I know the more nuanced the lines, the better the artist has to be. That's why I was so happy to find Deborah. I even flew down to see her, impressed by what I saw in her website portfolio. I was a little nervous at first, but Deborah put me at ease. She also uses numbing creams which helped alleviate any discomfort. Her care in her work was evident not only in the first session but also in the subsequent touch-up session (which is included in the initial fee). I left deeply satisfied with the work done and the experience of spending time with Deborah. I highly recommend her!!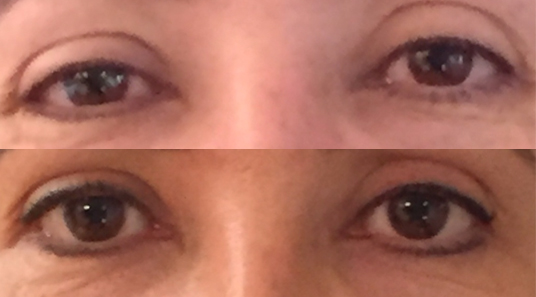 I had my eyeliner done with Deborah, she was extremely gentle and cautious to make sure there was very little pain. Her numbing cream was excellent…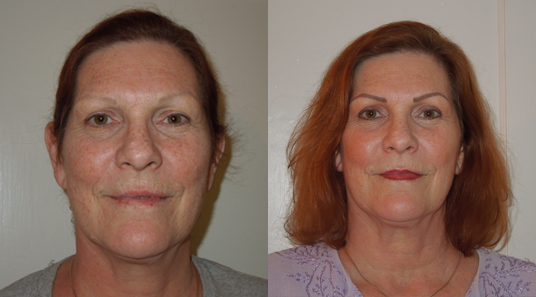 Deborah Paulmann is THE BEST!!I am thrilled with the beautiful job she did on my eyebrows and lips!Deborah is very professional and caring……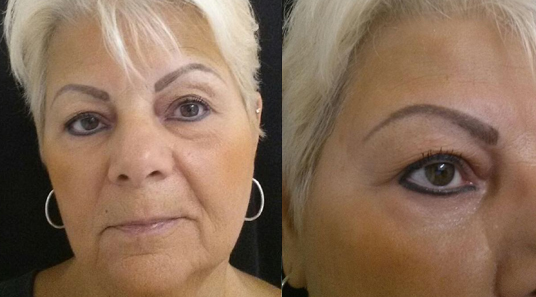 "Deborah did my brows and eyeliner and I couldn't be happier with the results. Deborah made it a pleasant and painless experience. She takes her time and makes sure you are happy with the shape and color……..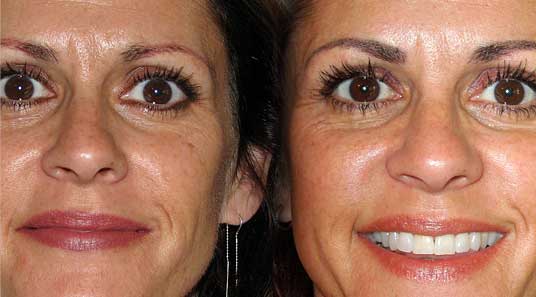 Dawn came to me for eyebrow color correction due to previous Tattooed eyebrows, which eventually left her eyebrows a bright orange (typically darker hairs usually turn BLUE OR GREEN!).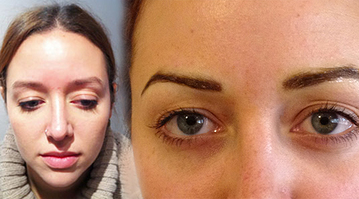 If Deb hadn't suggested that I could easily and conservatively alter the shape of my brow without thinning it out, I would never have thought to do so. I used to stuggle…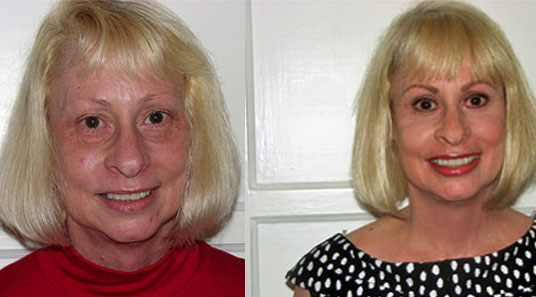 Deborah Paulmann changed my life for the better in so many ways. I am so happy I came to her for my permanent make-up. We live in a society where first…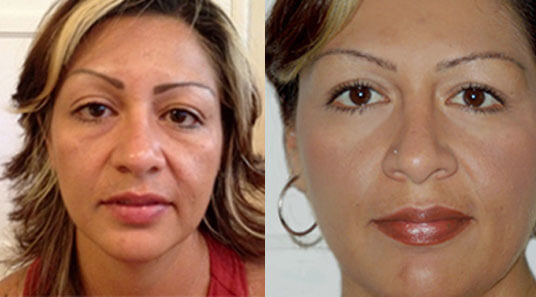 I had long thought about having my eyebrows tattooed, but was not happy with those that I had seen on some of my friends or family. I wasn't aware of…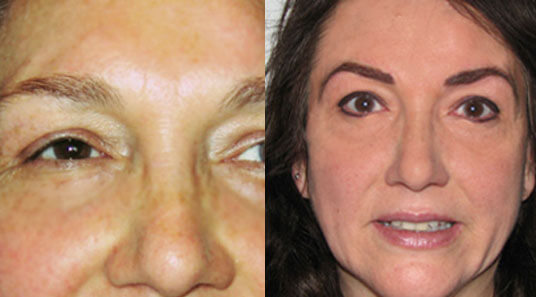 I have had several sessions with Deb, she is very professional. She has a great touch, and an amazing education in Makeup. I wanted to go heavier with…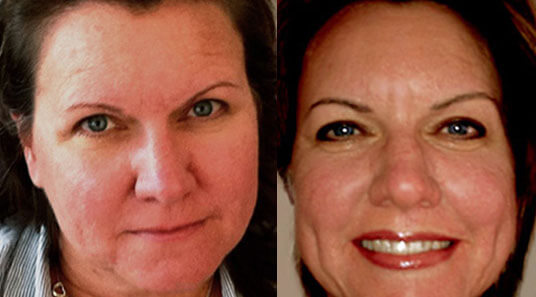 I'm continuously getting compliments on how pretty I look. I am excited that I have a full lip line and thicker eyebrows. I was never comfortable…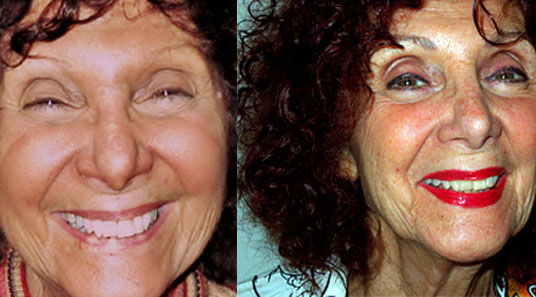 I feel so pretty!! Last year I put all my fears and apprehensions about Permanent Makeup aside–and went for it all! As a result, words fail me (and I have a lot of them)….
TRADITIONAL Makeup
"Professional makeup artist for over 25 years."
Currently Key Makeup Artist for "Conan" (TBS) at Warner Brothers Studios in Los Angeles, Deborah T. Paulmann has also worked with Conan O'Brien in New York: "Late Night with Conan O'Brien" and "The Tonight Show with Conan O'Brien" (both NBC) and as Supervisor of Makeup for NBC-TV NY. More than 25 years of makeup experience in film and television production including an Emmy nomination, "Saturday Night Live" (NBC), "As The World Turns" (CBS), "One Life To Live" (ABC). She is involved with all types of makeup for weddings, personal events, and High Definition TV. Conan's LATE NIGHT Show was the first to debut in Hi-Def on Network Television.
Do refer to the picture galleries for the type of makeup you may be interested in. Deborah works out of a lovely studio in Los Angeles, but also does much work on location, or travels to your event as well. Prices are determined per event/location/ length of time.